Good Vibes Holistic Therapies
Lightarian Reiki Training Course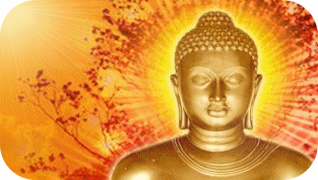 By the Lightarian institute
This powerful energy offers the most potent, highest vibrational Reiki healing energies available at this time in humankind's spiritual evolution. I have been amazed at the difference it has made to my personal spiritual growth as well as to the health and wellbeing of my clients and students.
Lightarian Reiki is a unique, expanded and higher vibrational form of Reiki that enhances the opportunity for healing by vibrationally "stretching" the healing process into a new space. In this New Space are the six vibrational bands of Lightarian Reiki that have been organized into just four levels. These levels are called Lightarian Reiki I & II, Lightarian Reiki III, Lightarian Reiki IV and Lightarian Reiki V & VI.
Within Lightarian Reiki levels I & II, the majority of the principles of Lightarian are taught and your initial attunement with Ascended Master Buddha is delivered. This first training-attunement prepares you vibrationally to receive the further attunements in the three higher levels. The three advanced attunements are about progressively "stepping up" your energies into higher vibrational levels within the Reiki spectrum, connecting you into higher aspects of the Buddhic energies. No formal training is required for these levels. During the remaining advanced attunements an introduction and permanent connection is made with a different supportive energy to assist in creating an expansion of the healing work and to enhance the healing process.
A 30 day clearing period must now be taken before the teaching and attunement to Lightarian Reiki level III will be given. It is during your Lightarian Reiki III attunement that you will be introduced to Gaia, (Earth Mother) whose energies will be available as a healing platform for your personal healing process and your treatments with clients. A further 30 days must pass before you can move forward to work with the energies of Lightarian Reiki level IV.
When you reach Lightarian Reiki IV you will have gained a very deep inner knowledge about your spiritual path as well as a much higher awareness of the world of spirit around you. It is at this level that you will receive the loving and powerful over lighting effects of special healing energies which will flow through you directly from the Godhead.
Your final attunement within Lightarian Reiki is given after a further 30 days clearing period has come to an end is to Lightarian Reiki V&VI. Levels V & VI will give you another supportive healing energy which is that of Ascended Master Sananda. Sananda joins with Ascended Master Buddha, Gaia and the Godhead to create what we call the Divine Healing Chamber. This unique and powerful healing tool, the Divine Healing Chamber, is then available to you for your work with clients as well as for yourself.
Again I must stress that a minimum 30-day waiting period between receiving each of the four Lightarian Reiki training/attunements is recommended.
Lightarian Buddhic Boost
The Lightarian Buddhic Boost in offered as a means to energetically "Bridge the vibrational gap" between Usui-based Reiki and Lightarian Reiki. Receiving the Buddhic Boost will simply and effectively lift your vibration up to the second band of Reiki energies, in preparation for receiving the higher vibrational bands of Lightarian Reiki I+II. The Buddhic Boost is a very simple attunement designed to vibrationally prepare you for getting started with your Lightarian Reiki training program. It requires no formal training of its own and no manual is provided in advance of receiving the boost attunement. Complete details about the Buddhic Boost are covered in the Lightarian Reiki I&II Manual
Approximately 30 days after receiving the Boost, you would be ready to receive Lightarian Reiki I & II. However, under certain circumstances, the timing can be accelerated. If you are not currently attuned to a Karuna based Reiki you will receive the Buddhic Boost at no extra cost.
Prerequisites for taking Lightarian Reiki
In order to move to the higher vibrational levels within the Reiki spectrum, one must always start with Usui-based Reiki. From there, one proceeds to the next frequency band of Karuna-based Reiki (or alternatively, the Lightarian Buddhic Boost). After this, one is energetically prepared to receive the higher vibrational levels of Lightarian Reiki. Therefore, Usui Based Reiki Master Level (1st Band) plus either the Lightarian "Buddhic Boost" or Karuna-based Reiki Master Level (2nd Band) are prerequisites for receiving Lightarian Reiki.
NOTICE: By "Usui-based" the institute also means other forms of Usui Reiki Master Level, such as Shamballa Reiki and Seichim Reiki. By "Karuna-based" they also mean Karuna Ki Reiki as a form of Karuna® Reiki.
There are 4 attunements for Lightarian Reiki which must be sent with a 28 – 30 day gap between each level. This is a prerequisite made by the Lightarian Institute and one that must be upheld. Each attunement will be sent to you at an appointed time and day when we can build the spiritual connection for these energies to be sent. Upon completion of each attunement you will receive an emailed certificate with lineage. You will also be registered with the Lightarian Institute for each level which will enable you to pass these attunements onto others.
All Lightarian manuals are posted to you in printed format, this service is available worldwide so please allow the appropriate time for your country for delivery.

It is with regret that due to rising costs of overseas postage as well as increasingly higher PayPal charges for overseas students I have had to raise the price by £10 for those not living in the UK. The price for me to have your manual printed and posted overseas and with higher PayPal charges can cost me up to £65 now.
​​​​​​​
Lightarian Reiki (Levels 1-6 & Buddhic Boost - Lightarian Institute Price $432
Our Price - UK -£125 Overseas Please Add £10 for P&P
You will also be registered with the Lightarian Institute
With Each Attunement Purchased You Will Receive:
One in-depth guide to the system
One attunement guide with lots of great ideas on how to best prepare yourself, including how to make your own Chi Balls!
Attunements may be sent either by Chi Ball or by a prearranged appointment.
One emailed certificate
Your lineage
Please note bookings for attunement sessions are 9am -5pm GMT Mon-Thurs. Please consult the World Clock for your time zone.
Please note due to a poor internet and phone connection, Skype or phone contact is not possible. Contact regarding attunements and appointments will sent by email only.